Outdoor wedding shoot
Outdoor wedding shooting at special places has gained popularity these days. Enjoy playing with deer and leaving your wonderful memory of wedding at Nara Park, where lush and magnificent nature harmonizes. Specialized staff will support you perfectly. Shooting besides Nara Park is available too, so please ask us.
e-mail:info@photo-hikarie.jp
Pre-wedding shoot plan
 33,000yen〜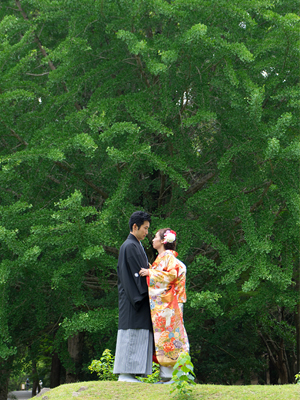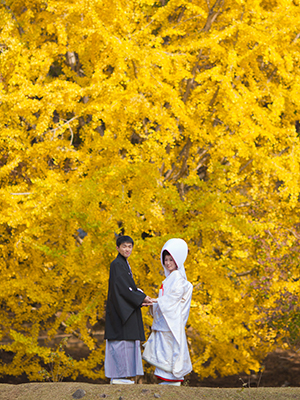 Included
Standard Montsuki Hakama for gentlemen, standard Shiromuku or Irouchikake for ladies, dress-up, hair setting (wig or your own hair), make up, shooting fee, 1 set of data of photos (in a CD-R), travel expenses for staffs (shooting only at Nara Park)
Additional fee of 20,000 yen is required if shooting is on Saturday, Sunday or holidays.
Album and all data plan is available. .
Ask us for further information.